Affiliate marketing: what it is and how it works
September 15, 2022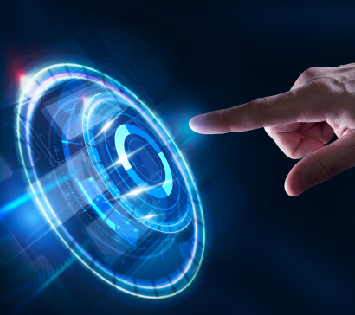 Many companies today use online marketing methods to promote their products and services. Among them, affiliate marketing occupies an important place. It is not only beneficial for businesses, but also a source of income for marketers. This activity is not very well known. In this article, we will bring you closer to all the contours of affiliate marketing.
Affiliate marketing is based on the principle of paid performance, and it's an online marketing model in which customers and/or readers become sellers. From another point of view, it is an activity where you promote a product and recommend it to customers. As soon as a customer buys the product thanks to you, you receive a commission, the terms of which you have previously agreed with the company.

Who are the players in affiliate marketing?
Affiliate marketing is usually represented by a triangle. Like the number of vertices of the triangle, affiliate marketing also brings together three parties or players:




The advertiser
The advertiser is the owner of the product being sold. It can be a small, medium or large company that offers online services. For more visibility, they call promoters or affiliates by offering them the program and promotional material.


The Affiliate
The affiliate, also called promoter or marketer, uses affiliate links to promote products or services. They simply share them with their contacts through social networks: WhatsApp, Facebook, Twitter, Instagram, etc. These can also be influencers. The affiliate can also be a blogger whose website is used as an advertising medium.


The customer or buyer
This is the audience. The affiliate introduces the products to third parties. Once they are interested, they click on the links and, with each purchase, allow the affiliate to receive a commission.

How affiliate marketing works?

The way affiliate marketing works is very simple. It starts with a collaboration between a seller and an advertiser. The seller's goal is to introduce their product to a larger audience by relying on the affiliate's address book or popularity. By reaching more people, the partner helps the seller increase its customer base. The more customers buy, the more sales the seller makes.

In return, the affiliate receives a percentage of each sale made through the affiliate. This percentage varies from company to company and can be as high as 30%. The principles of affiliate marketing are trust, transparency, reliability and performance.

There are many ways to get into affiliate marketing. The list is not exhaustive, but here are some ideas:

Promote one or more products through a blog
Direct customers to advertisers' websites by buying traffic on Facebook
Promote products through a YouTube channel
Create an Instagram account dedicated to promoting a product line
Direct visitors to advertiser's website via a Telegram channel

Of all these ideas, blogging is by far the best way to get started in affiliate marketing. It is easier to manage as the content is created around the product. In addition, it offers better compensation.

To be successful in affiliate marketing, you need to develop a strategy, be authentic, create your own personal brand, be transparent, continuously learn, analyze data and metrics, and be creative.

If you would like to become a Referredit agent, give us a call or fill out the form on our website. One of our sales representatives VP will discuss with you everything you need to know about our company and how you can start making money right away by referring clients to our many services.