Affiliate marketing on Pinterest: Everything you need to know
December 16, 2022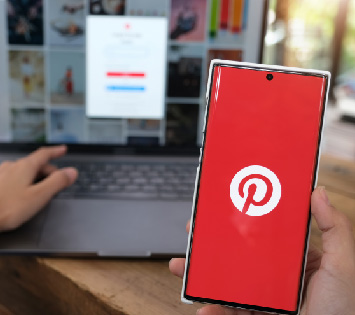 The chances are high that you probably know about Pinterest as the go-to website for finding ideas and inspiration on basically any kind of topic you're looking for. Or maybe, like in this case, you are the one inspiring and giving ideas to others, and you want to do an affiliate marketing focus, or you're just starting and looking forward to doing it. You need to know something: Pinterest it's not just another social network, and it has its unique way of working. Pinterest works with a visual search engine, and it can be used as a very powerful promotional tool used by marketers all over the internet. One of the ways for which you can use Pinterest is to feature your affiliate websites and blog posts. In here we will explain what it is, how it works and how you can make a use of it:
What is Pinterest and how it works?
It is a social media worldwide network, it is mostly different from any other social media platform on the web though. Posts on Pinterest are called pins, these consist of mostly pictures and videos. By this point, you might be thinking that it is basically like Instagram, but it's not. So, how is it different? The main focus of Instagram is to upload your own photos and content, on Pinterest the common thing is to share and save content uploaded by other users. You can both upload your own pins you found somewhere else and share it, or you can browse the huge Pinterest library and pin anything you like to your own boards.
A board on Pinterest consists of a space where you have your collection of pins. Similarly to other social media platforms, Pinterest users can like, share, and save pins with family and friends, just like the regular posts you're familiar with in other networks. Engagement is a very important aspect for affiliate marketing, exposure and marketing in general. The more metrics your pins get, the more you're likely to get a higher position in research results for general users.
This would naturally allow you to attract more traffic to your website and thus generate more affiliate clicks and views. Pinterest can be a great tool for business accounts. If you count with one, you can run "Pinterest ads". These are native ads that direct clicks to your specific landing pages. Basically what you do with affiliate marketing. Something you also need to know is that native ads guarantee a high CTR and help you to remove banner blindness out of the advertising/marketing equation. You need to find out if your affiliate program allows you to run paid ads before you use them.
Affiliate marketing on Pinterest
The first thing you need to know about Pinterest for affiliate marketing is that shopping is the main intent for almost half of its users. This number highly differs from other social media platforms like Facebook, Instagram and Twitter. Pinterest is indeed one of the most affordable and powerful tools for marketers like you that are looking to attract customers and gain traffic and build brand loyalty.
One of the strongest reasons for working with Pinterest is that it is the only social media platform offering visual search. Pinterest's users are specifically looking for products and brands. Positioning yourself on Pinterest will allow your affiliate game to boost brand awareness and overall inspire and help your business with visibility. Also, there is a fact we can't ignore, and it is that the audience you are trying to reach is one way or another already on social media. So if you use Pinterest, you can make money and gain exposure to your affiliate marketing links and thus generate traffic to your website. All this by creating charming pins, videos, schemas, for your affiliate offers, and of course a constant share with others for the always necessary traffic.
Here are some tips for a Pinterest marketing strategy
1. Launch your Pinterest account
The only way for using the platform for commercial purposes is to set up a Pinterest business profile. You can both create a brand-new account for your business, or if you already count with a personal account, you can turn it into a business account with just a few clicks. This profile allows you to unlock more advanced Pinterest features such as analytics and audience insights.
2. Be informed to keep up with the current trends
Your audience is the one who via their interests determines what you should promote with your account. Try to follow boards from other users and competitor brands with similar products to the ones you offer, and surround yourself with content that your targeted followers see when they browse Pinterest. By doing all of this, you will understand how your competitors work and set up a better strategy for releasing your content.
3. Hit the network with appealing visuals
You always have to keep in mind that Pinterest is a visual medium, it only contains images and infographics. Following basic principles of design can really make the difference regarding this subject. Tools like Canva and adobe spark can help you out with this.
4. Create valuable content
Infographics are one of the most common examples of content on Pinterest, which says how popular this kind of content is. The reason behind the success of this kind of material is that they are great looking, and provide information in a simple and accessible way. If you do not know about graphic design, the best thing is that you hire a professional for this task.
5. Analyze and adjust for improvements
Something you need to do for improving your affiliate marketing efforts is to analyze the results that you're getting with the different work you put in your profile. On Pinterest for business, it is always important to check what boards are more attractive to your customers and if the pins you're working on are sufficiently appealing for them.
Pinterest is a great tool for working on your affiliate marketing game, it perfectly works with today's society of visual content consumption. You can use this as an advantage to generate more clicks in your affiliate links and get better results with your marketing.
And remember, to be successful in affiliate marketing, you need to develop a strategy, be authentic, create your own personal brand, be transparent, continuously learn, analyze data and metrics, and be creative. If you would like to become a Referredit agent, give us a call or fill out the form on our website. One of our sales representatives VP will discuss with you everything you need to know about our company and how you can start making money right away by referring clients to our many services.