5 strategies to start promoting affiliate products
November 22, 2022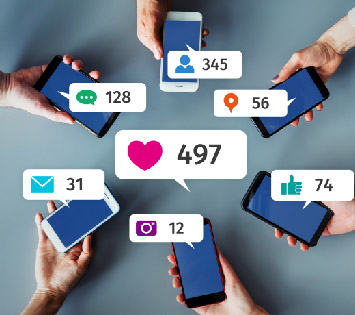 You can be either a blogger, a YouTuber, or a digital entrepreneur looking forward to making revenue online, there are several affiliate programs to work along with. You have to make sure you choose the right program for your business, and you need to have a specific categorization for your topic. But do not worry, there are many affiliate programs you can utilize along with these top 5 strategies that will help you promote your products:
#1 Writing blogs
Writing a blog has always been one of the most common methods that bloggers and entrepreneurs use to make money. This is done through the promotion of affiliate products. When someone is browsing on the internet and happens to click an affiliate link and then makes a purchase, you earn a percentage of the sale if you own the blog. By doing this, your share of revenue will vary depending on who you partner with, and what kind of deal you got in your hands. There are ranges between 5% and up to even 50% in shares profit. Therefore, you can either start a blog, design it, develop content ideas, and write them on your own blog. Whenever you work in publishing a blog, you can add your affiliate links in the post and get ready for making revenue with its purchases.
#2 Starting a YouTube channel
The most visited sites on the internet are first, Google, and the second one is YouTube. YouTube is the biggest video platform on the planet, and it is a great way to be creative and promote any kind of business, and share your ideas and products in many different and fun ways that can be more appealing to the public. Making video content for this platform is an outstanding opportunity to give value to your viewers and customers, plus generating income. It is a tool that helps in several ways to transform your content into money, and it gives you ways for placing your affiliate links either in your video description, or using video ads, or you could do this all by yourself.
#3 Creating landing pages
The creation of landing pages gives you a big chance to spread your message across the internet and attract and drive people to then buy your products. The use of landing pages is very beneficial because it can also help improve your conversion rates on your site, and it gives you the potential quality of bringing in more affiliates. You can use a landing page layout that is catchy to make it easier for your visitors to understand what you are promoting. Apart from this, it is good that you also consider ways in how to improve the details on design, images, colors, headlines, and the different parts that conform to a landing page. Here are some of those ways to keep improving:
Make sure that you know your audience well, and you do a constant recognition process.
Try to focus on keeping the design fun but simple in an understandable way for the audience.
Attract more attention by keeping up a good headline and striking images.
Keep your benefit statement summarized for more audience understanding.
Keep the code and mechanics of your page up to date with good navigability and speed.
#4 Building an email list
It is known that the most effective method of earning money using affiliate marketing is through email marketing. Since the rising and populating of email marketers have been using this method, it has shown how a strong way to promote products and services can be if it reaches a considerably big number of people that you will need to have in your emailing list. Yes, emailing is an unbelievably important part of a successful marketing strategy because they work after the people have been meticulously targeted, and they are way more probable potential customers than the random people that may happen to find your website and click on one of your affiliate links.
#5 Using social media
The use of social media platforms and tools is by far the most effective way for affiliates to get more links, more overall traffic, and of course, the most important thing is sales. If you find the best way to use social media, it can rocket launch your affiliate revenues to surprisingly new heights and provide you with an almost unlimited stream of channels of both visitors, traffic, and sales. However, just creating social media accounts and talking about products and posting like a normal person won't get you too close to success.
Understanding how people make use of social media will let you know how to approach the different platforms and the tools that each one of them offers to develop consistency to build a good amount of followers that trust your content and product. This will also help you get more reach that will totally help you out with what you are promoting. Furthermore, do not forget that most affiliate programs have their own rules for placing affiliate links on social media platforms like Facebook, Twitter, or Instagram.
Conclusion
No beginnings are easy, and it may be hard to get started in marketing, online promotions, and affiliate programs procedures. But, there is always information like this out there to help you out to instruct yourself in the best ways to proceed. It is always necessary that if you are willing to work within the affiliate marketing business you need to learn the basics first and from there develop your different strategies and methods as you learn by using the ones that first taught you on how to start working on this particular business.
Last, but not least, you need to know that at some point you will need an affiliate disclosure. This will be a requirement when you start receiving product endorsements on your website. This helps you to let your readers know that you are being compensated by the products that are mentioned in the content you are reviewing or promoting.
Remember, if you want to start in affiliate marketing, you can become a Referredit agent. Give us a call or fill out the form on our website, one of our sales representatives VP will discuss with you everything you need to know about our company and how you can start making money right away by referring clients to our many services.